Russian pie(Vlad Lazhevski / SPCompany / Foresthill Trading) [2005, Russia, All sex, Oral, Feature, Comedy, DVDRip]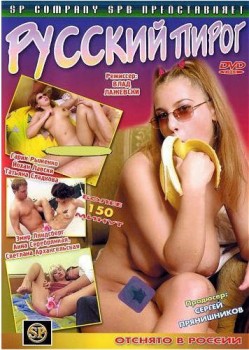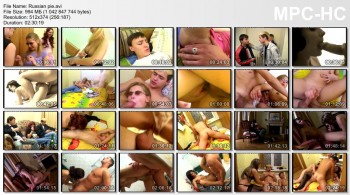 Year of production :
2005
Genre:
Feature, Comedy, All sex
Duration:
02:30:19
Stage-director:
Vlad Lazhevski
Studio:
SPCompany / Foresthill Trading
In roles:
Garik ,Yohan Lavsky, Tania Sladkova, Emir Lyandsbereg, Anna Serebryannaya, Svetlana Archangelisksya, Dan Lisicyn, Denis Mihaylov, Aida Zarzhevskaya
Description:
If a whortleberry pie is traditional in America and popular, then in Russia tastes are more various. We love patties with filling and without, chebureks, pancakes and... In a word, Russians are insatiable in a meal. The same can be said and about sex. Sexual omnivorousness of the Russian young people strikes. That to choose: sex or holiday of stomach? Each of heroes of our film decides this problem in its own way.
Filesize:
994.54 Mb
Quality video :
DVDRip
Format video :
AVI
Video codec:
XviD
Audio codec:
AC3
Video:
512x374 25 fps XviD 723 kbps avg
Audio:
AC3 2 - ch 48 kHz 192.00 kbps avg
Download file - 994.5 MB